Unity Victoria Events
Serving the South Island

Unity Victoria is now part of Unity Vancouver Island, offering local events and monthly services for those living or visiting the south island.
Students of New Thought living on Southern Vancouver Island also gather for social events, as well as a weekly viewing of the Sunday service online.
Questions? 
Prayer Circle

Join us on the 1st Monday of each month at 1:00 p.m. in Room 119 of First Metropolitan United Church at 832 Balmoral Ave.
Everyone is Welcome

Monthly In-person Sunday Services
Oaklands Community Centre
June In-Person Service
Sunday, June 18 @ 10:00
Rev. Vicki Vanderhorst
"The Four Spiritual Food Groups"
Music by Michael Drislane
& Bright Spirits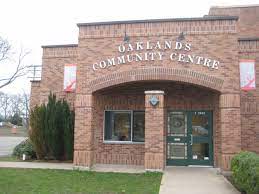 Monday June 19th -2 special events following each other
1) Four Spiritual food Groups Play Shop  1 pm-2:30pmby Rev. Vicki Vanderhorst
Bring what you heard from Rev. Vicki at our in person Sunday Service into a deeper discussion with others.
Let's learn together how to implement these four groups.
Love Offering gratefully accepted.
and....there's more to follow right after...🤗

2) A Four Book Groups Book Sale  2:30 pm-4:00pm
Spiritual, Well Being, Personal Growth and Inspiration.
Please look through your bookshelves to find what books you are ready to release that reflect these book groups.
Create space for a new read, be inspired!
Here's how to donate:
*Drop them off at First Mets main office any weekday 9am-4 pm
*Bring them to our in-person Sunday Service -June18th
*Bring them to any of our in person activities at First Met.
*Bring them to Rev. Vicki's Playshop
All funds donated for books will go to Unity Vancouver Island
to support our various activities.
Don't miss this chance to pass along your past reads and collect a few new treasures for your collection!
Paperback, hardcover both welcome.
No DVD's or CD's please.
You'r welcome to attend either Playshop or Book Sale or both!!

Questions? Contact: mavis.gloeckler@outlook.com