ZOOM EVENTS
Open to Everyone, Everywhere
WHAT'S UP UNITY?
First Tuesday of Each month at 7 p.m.
on Zoom 
Join us for open and transparent discussion on any subject of interest to you. Ask your questions, make your suggestions.  This is your way to contribute to the decision-making process or present your ideas to the Board and the Ministers.

We appreciate your interest and support.
Tuesday December 5
---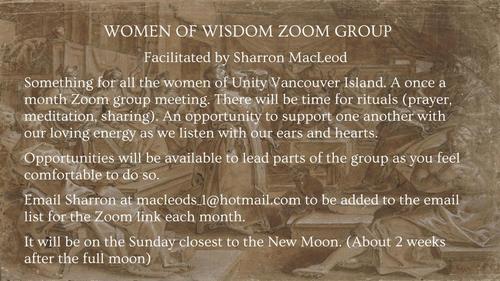 Women of Wisdom 2023 dates:,
October 14 , November 11, December 12  @ 6:00 p.m.