UNITY VANCOUVER ISLAND COMOX VALLEY EVENTS
at 1729 Comox Ave. (rear) entrance off Nordin St.
Both the Spiritual Centre and the Lion's Den are located here
next door to each other
Prayer Team Gathering
New members are welcome to join our prayer team.  We pray together for those who have requested prayer support.  Every 2nd and 4th Tuesday at 11:00 a.m. in the Lion's Den, 1729 Comox Ave., rear
Prayers are retained for 30 days and then sent to Silent Unity for an additional 30 days

 Upcoming Dates:  December 13 & 27

---
Celebration of Life Service for Hartley Rollins
Hartley Rollins, with his wife Loresah, co-founded Unity in the Comox Valley in the late 1970's. He generously and joyfully gave his time and energy to all aspects of the ministry. He and Loresah were devoted to the care, activities and life of the centre. The family and Rev. Vicki will be holding a Celebration of Life service for Hartley on Sunday December 11th at 2 pm in the Lion's Den.
---
NEXT IN-PERSON SERVICE
Christmas Candle Lighting Service
Sunday, December 18 @ 10:30 a.m.
Conducted by Rev. Vicki Vanderhorst
followed by Super Sunday lunch
for information or to help: revvicki@unityvancouverisland.com
10:15 carolling, 10:30 am service
Plan on staying for a Soup Lunch
Join Rev Vicki and Tina Manders as they facilitate this special service, honouring our divine gifts as we bring more Light into the world.
Jim Vining will be our pianist for the service
Everyone welcome – consider inviting a friend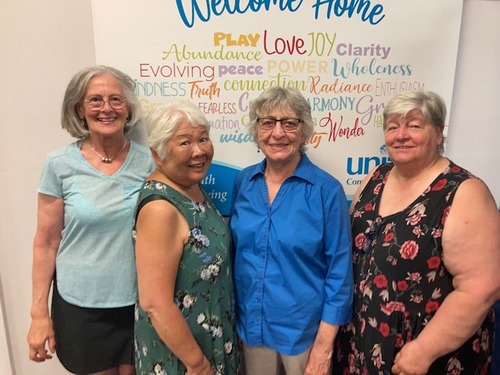 Unity Vancouver Island, Comox Valley Community
Spiritual Enrichment and Activities Team
Heather Hodge, Judi Murakami, Grace Rogers, Tina Manders