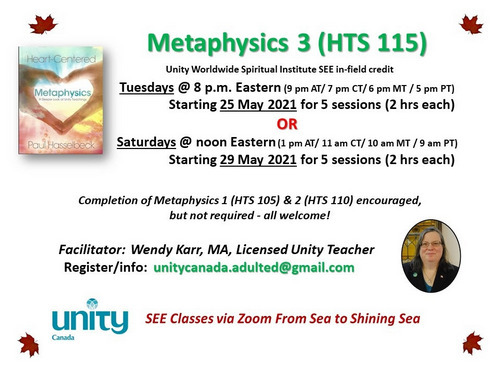 REGISTER NOW FOR


"SAYING YES TO CHANGE"
By Joan Borysenko & Gordon Dverien


Facilitated by Mavis Gloeckler





Mavis is a facilitator and teacher at Unity Victoria. She has been holding weekly (and sometimes twice weekly) classes for more than 15 years. In these study groups she uses Unity favourites, like The Quest, as well as non-traditional books that align with Unity teachings. "Say Yes to Change" is one such book.

 In addition to being a long-time student of Unity teachings, Mavis has also served Unity Victoria as a Board Member, Prayer Chaplain and Office Administrator (12 years).

 Mavis feels the importance of the small group experience is that it allows participants to go deep – and in a sacred and safe way – for their personal spiritual exploration.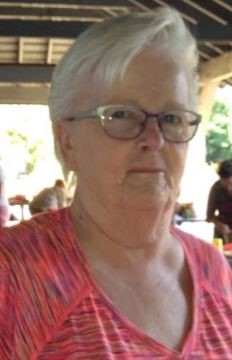 Mavis Gloeckler "My passion is to encourage and support individuals to know and value who they are – a magnificent expression of God/The One Source – using the Unity principles as a base. Through teaching I have also learned, and been both inspired and supported in my own spiritual growth." Mavis is situated in Victoria
New Class!
Everyone welcome!
Saying Yes to Change
by Joan Borysenko & Gordon Dveirin
8-week study Thursdays on Zoom
April 8  -  May 27 from 6-8pm (PT)
Send email to info@unityvictoria.ca
 to request more info or to register.
Presented on a Love Offering basis.
 to order the book click here

Spiritual Education and Enrichment accredited courses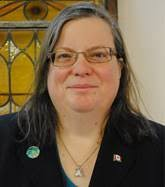 Wendy Karr, LUT
Wendy Karr has been a member of the Unity movement since 1984 and recently celebrated her 20th anniversary as a Licensed Unity Teacher.   She currently serves as Licensed Unity Teacher Representative and Education Coordinator to Unity Canada, as well as serving on Unity Worldwide Ministries' Licensed Teacher Ministry Team. 

April 2021
A Message from Unity Canada Education Rep, Licensed Unity Teacher Wendy Carr!
Easter is almost upon us - which means our first-ever all-Canadian-online SEE Intensive is nearly here!

Starting on Monday, April 19th and running daily until Friday, April 23rd, Sheila Mayer, LUT, Judi Murakami, LUT (see below) and I will be offering the below courses.

Everyone is welcome - you can sign up to be a non-credit listener/audit (no assignments or SEE Credit fees!) and expand your knowledge of Unity teachings while joining with like minds for a couple of hours.
| | |
| --- | --- |
| Sheila Mayer LUT | Judi Murakami, LUT |
All of the above classes can be audited for those interested in personal growth as well as can count as credit toward Licensed Unity Teacher or Unity Minister qualifications