September 9
The appraiser and structural engineer did their inspections today.  We should soon have some news.

HELP FOR GREENTRAILS MONTESSORI DAY CARE
GOOD NEWS!  Shazia and Naved Ansari of Green Trails Montessori Daycare have been able to locate space so they can welcome their children back on September 6!  They will be located at Woodlands School.   We hope to see them back at Unity some day but meanwhile we wish them every success. Your donations to the Go Fund Me page are still very much appreciated.

Many people have inquired how they can help the day care as they locate and equip a new temporary location.  Here's how

---
Fire Update
To support us financially, please click on the donate button above. During this difficult time, we appreciate your financial support more than ever.
August 23:                                              PATIENCE PLEASE
The insurance adjustor today advises me that they still need to have a structural engineer determine
- Whether the building is structurally sound
- Whether it can be made code compliant
They will also need a hazardous materials evaluation to determine whether there are considerations re lead, asbestos, etc.
Then they will have an independent appraiser do a cost analysis of renovation vs. rebuilding

This process usually takes about 2 months.
And so, we wait, blessing everyone involved in this process, knowing the presence of Divine Wisdom, Divine Order and perfect time.
This page will be updated regularly as soon as new information is received.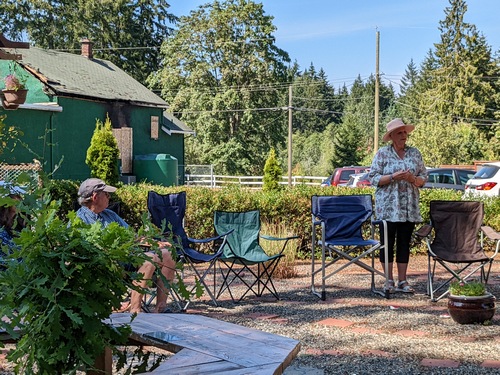 About 25 of us gathered Saturday, including Miss Shazia and her daughter, Rev. Vicki did a beautiful job of facilitating and leading the sharing. Tsumqwatun honoured us with song and his wise words and we all got to express our sorrow and our hopes moving forward. A very worthwhile exercise.

We are gathering in the labyrinth today, Saturday Aug. 20 to share a tear, share a hug, share a memory, share a hope.  Everyone is welcome.  2-4 pm
Our insurance agent, Brooke, tells us that the normal time between a fire and the beginning of work is 2 weeks while all the necessary inspections and reports are prepared.  We are awaiting the results of the forensic inspection (to discover cause) and structural assessment and expect those reports very soon.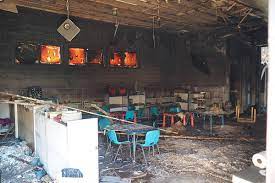 Daycare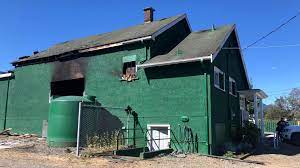 Most severe damage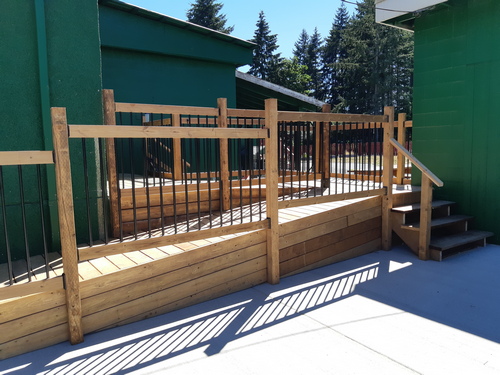 something to celebrate new ramp unscathed
The inspection is complete and we should know very soon the cause of the fire and the future of our building. We are grateful that the damage does not seem to be as severe as we originally feared and there are high hopes that the building can be salvaged. We have complete faith and trust that the best course of action will be determined and there is Divine Order right here, right now.
---
Our prayers are are with Shazia and Naved Ansari, the teachers and children of Greentrails Montessori Daycare for a perfect temporary space and speedy return to Unity.

We see a beautifully restored space, perfect to meet their every need and hear the joyful voices of the children echoing through the building once again.
Your second block of text...