PROPOSED NEW BUILDING PLAN
Some notes:

The new building connects with the existing building which will house the day care. The bathrooms will accommodate both buildings; otherwise, the daycare will be completely separate
The room marked "office/meeting" is actually a multipurpose room; its primary purpose is for the children but it can also be used for meetings, meditation etc.
The film and sound room is elevated with storage below
The storage room will also house the water filtration system
At the back of the stage is a large window/sliding door with access to the garden. Blinds will allow for controlling light for recording
The prayer room and the office will have doors to the stage (wings for when we do plays?)
The two buildings will share a new septic system and upgraded water supply
We thank Gilles Brouard and the committee (Gilles, Rick Goffic, Norm Street, Thomas DeSchutter and Tina Manders) for their exhaustive work in listening to members' suggestions, considering our needs and purposes for our building and offering their extensive knowledge and construction experience.
Your comments are welcome to info@unityvancouverisland.com
The next step is to have blueprints drawn up so we can go to tender, select our builder and obtain permits.  We are affirming Divine Order, Grace and Ease.  We appreciate your including the process and all involved in your prayers and affirmations.
May 1, 2023
Today we are witnessing the final stages of the "tearing down" to build something new. With Easter around the corner, it is kind of perfect.
| | |
| --- | --- |
| March 13, 2023 | |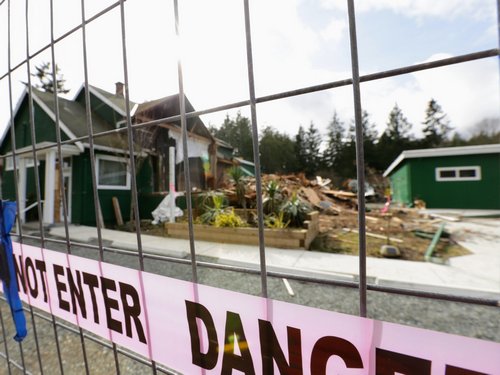 March 5, 202
The demolition of the interior is complete and we will soon know the schedule for the remainder of the demolition.  Meanwhile the Board of Directors has approved expenditure to have working design plans drawn up so we can begin working on permits etc. The committee overseeing this process is composed of Gilles Brouard, Rick Goffic, Norm Street, Thomas DeSchutter and Tina Manders, our board member from Comox.  Thanks to Tina for representing our out-of-town members.
January 23, 2023
Demolition crews are setting up!  It will take a couple of weeks for the hazardous materials removal and then only a few days to remove the building.  Sad as we are to see the building go, we are so glad that things are finally starting to happen.

We are also finally receiving updates from the Insurance Company.  We have already received approximately $560,000, of which $178,000 went to pay off our mortgage loan with TD Bank.  We are mortgage free!!!  The remaining amount (approximately $388,000) is now in a high interest savings account.  A further $381,000 is being held for us by the insurance company until we have signed a contract with a builder.  We will also be reimbursed for lost rental income from the day care until the new building is ready for occupancy.
The building was insured for $948,000 which, at the time we renewed our insurance in November 2021, was adequate coverage; however because of soaring construction costs in the ensuring months, the cost to reconstruct the building has been determined at $1,108,000 so we are somewhat underinsured.  We do however, have the option of negotiating changes with the builder to bring the price down, or obtaining a new mortgage with Coastal Community Credit Union - or do some fundraising!
So much to think about and to be decided.  Please join us on Tuesday, February 7 at 7:00 p.m. for our next "What's Up Unity?' forum for further updates, bringing your thoughts and ideas.
January 18 - There has been a delay.  While the power panel was installed in December, we have had to wait for B.C. Hydro to install a meter.  This was finally done yesterday and demolition will begin on Monday, January 23.  The builders' quotes have been forwarded to Northbridge Insurance but we have not yet heard their decisions.  What an opportunity to develop our patience!  A reminder that "What's Up Unity?" on the first Tuesday of the month on Zoom at 7:00 p.m. is a great opportunity to stay advised on this topic as well as other news. 
December 16 - Temporary power has been installed, which means that demolition could start at any time.  Today is the day that the quotes from 3 builders will be submitted.  We can hope for more news soon!

November 29, 2022
Good news! Things are starting to move
Jeffrey Ng has advised that the due date for submission of quotes for rebuilding by the 3 construction companies is December 16.
Demolition may start by as early as next week
We have received an Interim cheque from the Insurance company sufficient to pay off the balance of our loan with TD bank plus approximately $300000 which will be placed in a high-interest account until needed for an advance to the construction company once selected.  We still do not know what the final settlement will be.

Initial discussions with the Provincial Government indicate a good possibility that we may be considered for partial funding by virtue of our provision of new day care spaces
We continue to trust in Divine Order. No doubt the Universe is unfolding as it should.

We have received a cheque from Northbridge Insurance re reimbursement for contents lost in the fire.  We had provided a detailed list of contents totalling about $40,000.  However we have been reimbursed for the depreciated value less $10,000 deductible so the cheque is only about $14,000.  At the same time, we received  a statement under separate cover, saying that this amount was a partial payment.  Thomas is following up re how they calculated depreciation and whether there is additional to come.
We have heard from Rob who is the project manager for GFL Environmental, the demolition contractor and, at his request, have arranged for the gas and hydro meters to be disconnected.  The gas meter is not being disconnected until November 28 and demolition cannot start until that has been done, so we can hope for demolition to begin in December
We have also heard from Jeffrey Ng who is the senior cost consultant preparing the "Assemblies and Finishing Details" document.  This outlines in detail, the specifications to reconstruct the building as it was.  Rick Goffic, Gilles Brouard and Norm Street have all reviewed the documents and forwarded several corrections.  Once the final version of this document is prepared, it will  be the basis for the Request for Proposal which will be sent by the insurance company to 3 construction companies.  The lowest of the 3 bids will be the amount that will be available for construction.  We can then apply that amount towards the construction of an upgraded building if we wish.
Gilles has been working on some design drawings for alternative layouts (reflecting some of  the ideas shared at our visioning meeting) and he estimates the value of such a building will be about $1.4=$1.5 M., considerably more than we will receive from the insurance company.  If we opt to go in that direction, we will need to do significant fundraising and/or refinancing.   Thomas to touch base with the Credit Union to see if they will consider granting us a much larger mortgage than we have been considering, given the amount of equity we will have in the property.
We take one step at a time, knowing that we are taking the perfect amount of time for each step to be completed in Divine Order and are grateful for each person assisting us on this journey.
October 20
We have been advised by the insurance adjuster today that the decision has been made to demolish the building as the estimated cost to repair is likely going to exceed rebuilding costs due to the age and construction of the building as well as additional costs regarding hazardous materials.
The bid process for demolition of the building is complete and the contract for demolition and debris removal has been awarded to GFL who are currently working on permitting and approval with Workspace B.C. due to hazardous materials

The bid documents for the rebuild request for quote process are being prepared.
September 27
Although we have not yet had a formal report, the claims adjustor advises that the building will likely be demolished and they have an appraiser pursuing bids for demolition.   He also advises that they are confirming our lease agreement with the day care and that we are covered for loss of income.
So, while we still need to be patient, things are starting to happen and we will continue to post updates as appropriate
September 9
The appraiser and structural engineer did their inspections today.  We should soon have some news.

HELP FOR GREENTRAILS MONTESSORI DAY CARE
GOOD NEWS!  Shazia and Naved Ansari of Green Trails Montessori Daycare have been able to locate space so they can welcome their children back on September 6!  They will be located at Woodlands School.   We hope to see them back at Unity some day but meanwhile we wish them every success. Your donations to the Go Fund Me page are still very much appreciated.

Many people have inquired how they can help the day care as they locate and equip a new temporary location.  Here's how

---
Fire Update
To support us financially, please click on the donate button above. During this difficult time, we appreciate your financial support more than ever.
August 23:                                              PATIENCE PLEASE
The insurance adjustor today advises me that they still need to have a structural engineer determine
- Whether the building is structurally sound
- Whether it can be made code compliant
They will also need a hazardous materials evaluation to determine whether there are considerations re lead, asbestos, etc.
Then they will have an independent appraiser do a cost analysis of renovation vs. rebuilding

This process usually takes about 2 months.
And so, we wait, blessing everyone involved in this process, knowing the presence of Divine Wisdom, Divine Order and perfect time.
This page will be updated regularly as soon as new information is received.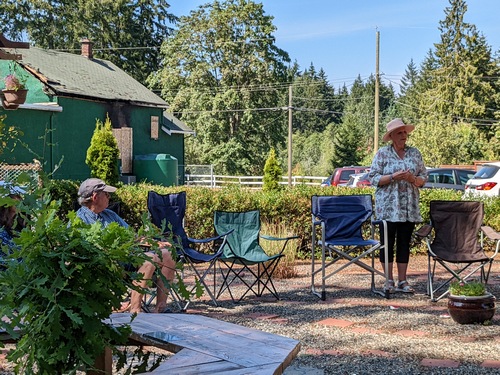 About 25 of us gathered Saturday, including Miss Shazia and her daughter, Rev. Vicki did a beautiful job of facilitating and leading the sharing. Tsumqwatun honoured us with song and his wise words and we all got to express our sorrow and our hopes moving forward. A very worthwhile exercise.

We are gathering in the labyrinth today, Saturday Aug. 20 to share a tear, share a hug, share a memory, share a hope.  Everyone is welcome.  2-4 pm
Our insurance agent, Brooke, tells us that the normal time between a fire and the beginning of work is 2 weeks while all the necessary inspections and reports are prepared.  We are awaiting the results of the forensic inspection (to discover cause) and structural assessment and expect those reports very soon.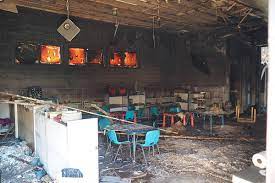 Daycare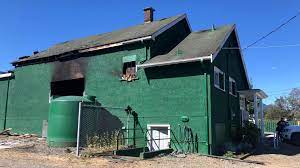 Most severe damage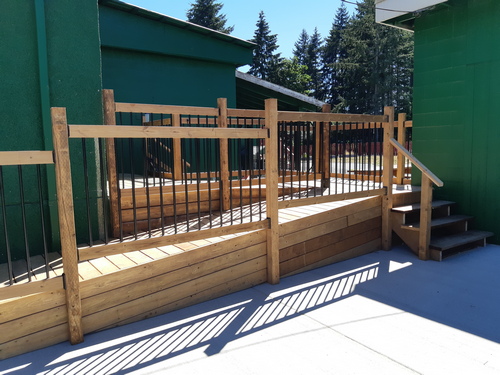 something to celebrate new ramp unscathed
The inspection is complete and we should know very soon the cause of the fire and the future of our building. We are grateful that the damage does not seem to be as severe as we originally feared and there are high hopes that the building can be salvaged. We have complete faith and trust that the best course of action will be determined and there is Divine Order right here, right now.
---
Our prayers are are with Shazia and Naved Ansari, the teachers and children of Greentrails Montessori Daycare for a perfect temporary space and speedy return to Unity.

We see a beautifully restored space, perfect to meet their every need and hear the joyful voices of the children echoing through the building once again.
Your second block of text...